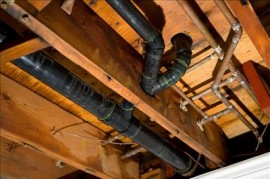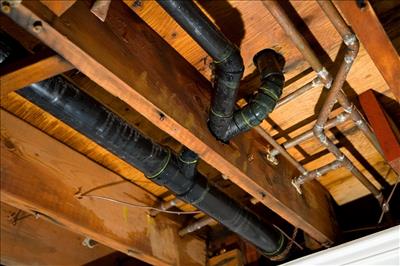 Even though you have probably heard it a number of times before, a sump pump is the last chance you have of preventing a flood from occurring in your home. If your pump ends up going out in the middle of a storm, you could be facing a significant amount of water damage inside of your property. When a sump pump overflows, it is one of the largest causes of flooding in the basement. Don't let this happen to you.
What can you do to prevent the pump from overflowing?
As the water begins rising, it is normally diverted to your sump pit. If that water ends up reaching a critical level, it will activate your sump pump to divert all of that water away from your property. If that pump fails to work, all of that water is only going to continue rising until your basement is flooded and the water makes its way to ground level and beyond. Before you know it, your entire home is flooded with water all because of a failure in the sump pump.
Just like anything else in life, you need to make sure your sump pump is properly maintained. Try following some of the tips below to minimize your chances of the pump not working properly and your home being destroyed in the process.
Make sure there isn't any debris in the sump pit. You will be surprised at what items can fall into the pit and cause the floating mechanism to stop working properly. Try to keep items away from the pit to avoid any chance of them falling in. If something does end up in the pit, it can cause the pump to fail.
Take a minute to test your float. All you have to do to test the float is to fill your put with enough water to make sure the pump starts and stops correctly.
It might be that the check valves aren't properly installed. These valves make sure that the water doesn't creep into the pump when it isn't running.
If you start hearing a whining noise or you notice the pump has stopped working all of a sudden, it could be the result of the impeller being clogged. All you need to do is clean it out to get it working correctly again.
Oily residue on the surface of the water is a good indication that your oil seal has something wrong with it. Faulty seals can easily cause the motor in the pump to burn out.
Above all else, your pump needs electricity to operate. You might want to have a generator on hand in case the power were to go out. Storms and power outages go hand-in-hand. Make sure you are prepared.