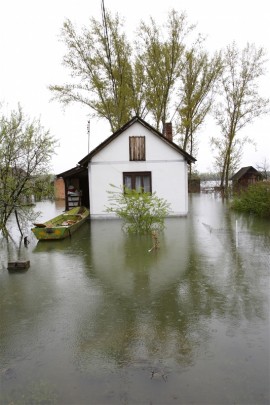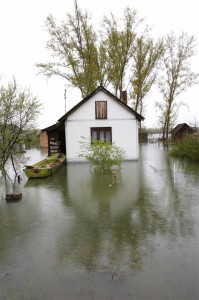 Even though you might not think it can happen to you, flooding is something that can occur anytime of the day or night. Floods aren't just because of a natural disaster. They can also be attributed to any number of other forces, such as a sump pump malfunction, burst pipe and other situations. Since you can't always predict when a flood is going to happen, you need to know who to call in the event of flood damage.
When a flood occurs, there are a number of things that you have to stop and think about. How are you going to minimize the amount of damage caused by the flood? Who are you going to call in for help? Is it necessary to call your insurance company? Will your loss be covered by your policy?
With plenty of experience helping people just like you restore their homes after a flood, we want to be the only call you need to make. Our goal is to help guide you through the entire process to make sure you have a successful outcome in the end.
If you do not know where the water is coming from, consider the following:
Water that is clean doesn't contain any contaminants in it.
Grey water is often attributed to water damage containing some type of contaminants in it such as physical, biological or chemical. Stay away.
Black water is that water that has been in contact with fecal matter. This is one of the worst havens for disease causing pathogens and harmful bacteria. Again, stay away.
Get on the phone with your insurance company and file a loss claim. Take any photos that you can of the flood damage for the insurance company.
If needed, you can discuss the possibility of moving into another suitable living accommodation while we come in and handle the disaster repair for you. This will help prevent your family from having to be in a situation that isn't safe for your health.
We will come in and get rid of any standing water and damaged items. We can then get to work on drying out the environment that was flooded. Don't worry; we are going to do everything in our power to help reduce the amount of loss sustained and preserve as much of your property as we can. We understand how important it is to maintain everything you had before the flood occurred, so we are going to work hard for you.
When you make the decision to call us out to handle your flood, you can rest assured that we are going to handle your situation with the utmost speed, care and effectiveness. We have someone available around-the-clock to address your concerns, so give us a call today.